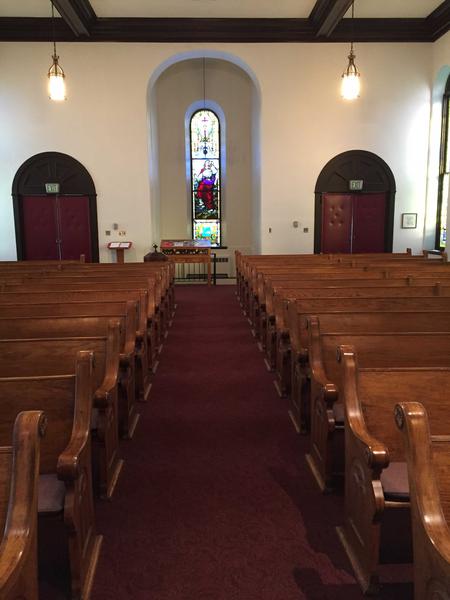 In-person worship will resume on Sunday June 28, 2020.
We will be following CDC and Synod Guidelines to ensure the safety of our congregation.
Masks are recommended. Please bring your own if you have one, but if you do not, disposable masks will be available.
Hand sanitizer will be available at all pews and all entrances.
Singing is not recommended. Our talented organist Tim will be playing hymns for us to enjoy.
No distribution of Communion.
No passing of the Peace.
Assigned Seating. We label a spot where (or near to where) your family usually sits and will designate spots for visitors.
The church will be cleaned throughly every Friday, according to CDC guidelines. The building will be uninhabited for 24 hours after cleaning.
JUNE 21, 2020 SERMON "Earthly Father"
JUNE 14, 2020 SERMON "Flag Day"
JUNE 7, 2020 SERMON "Holy Trinity Sunday"
MAY 31, 2020 SERMON "Pentecost Sunday"
MAY 24, 2020 SERMON "Christ is Present"
MAY 17, 2020 SERMON "The Advocate"
MAY 10, 2020 SERMON "Mother's Day"
MAY 3, 2020 SERMON "The Good Shepherd"

WORSHIP
IN-PERSON WORSHIP WILL RESUME 6/28/2020
10:30 a.m.
Traditional Service
(Distribution of Communion is suspended until further notice)
SUNDAY SCHOOL (Labor Day - Memorial Day)
10:15 a.m.
Children join our worship service following the Sermon (approximately 11:00 a.m.)
All children ages 4 - 13 are welcome to join our classes, regardless of membership.