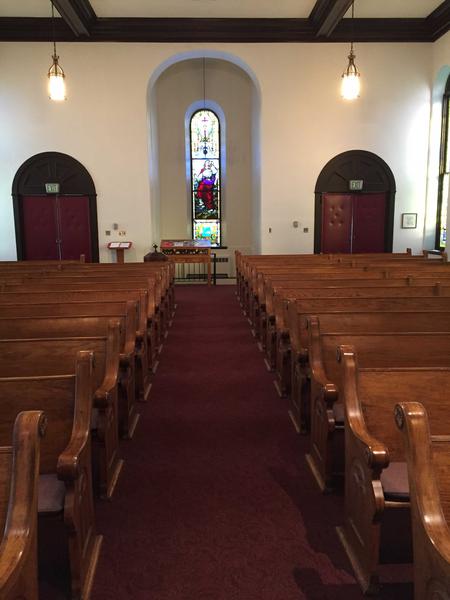 We have suspended all services and activities at St. John's due to the COVID-19 Pandemic. The Synod recommends that we stay closed even during the Yellow Phase. We will re-open no less than 6 days from entering the Green Phase.
During the time that we will be closed, we will post Interim Pastor Heintzelman's Sermons below.
MAY 24, 2020 SERMON "Christ is Present"
MAY 17, 2020 SERMON "The Advocate"
MAY 10, 2020 SERMON "Mother's Day"
MAY 3, 2020 SERMON "The Good Shepherd"

WORSHIP
ALL SERVICES AND ACTIVITIES AT ST. JOHN'S HAVE BEEN CANCELLED UNTIL FURTHER NOTICE DUE TO CONCERNS OVER THE SPREAD OF COVID-19.
10:30 a.m.
Traditional Service with Holy Communion
SUNDAY SCHOOL
10:15 a.m.
Children join our worship service following the Sermon (approximately 11:00 a.m.)
All children ages 4 - 13 are welcome to join our classes, regardless of membership.