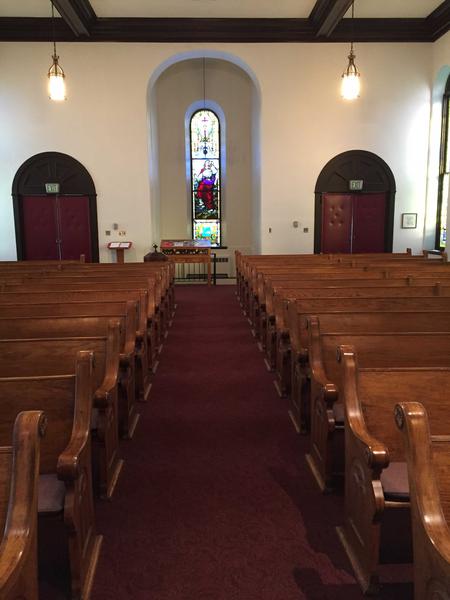 JANUARY 3, 2021 SERMON "THE IMPORTANCE OF CHRISTMAS"
December 11, 2020
Dear members of St. Johns,
On December 10, new mitigation was laid out by the State of PA limiting indoor gatherings to 10 or less people. In light of these new mandates, the Pastor and Council have decided to suspend in-person service beginning this Sunday 12/13 through January 10. We will resume in-person worship on January 17 if the regulations have been lifted. We will be posting virtual sermons each week on our YouTube channel (subscribe to get automatic notifications), our Facebook page and our website.
If you ordered poinsettias adn have not picked them up yet, please contact Shirley Zeger at 717-328-5858 to coordinate pick-up.
WIFS is still seeking donations for the clothes purchased as Christmas gifts for local children. We have a goal to raise $500 towards this mission. If you would like to contribute, please make checks payable to WIFS.
One other note, the plan to proceed with a joint pastoral search process has begun with St. Stephen's in Upton. A productive meeting was held with the Synod and they will be providing direction as we move forward with this next chapter of St. John's. Interim Pastor Heintzelman has agreed to stay on with us until June, for which we are very grateful. If you are interested in serving on the joint-call committee, please let any Council person know. A survey has been mailed. Please fill this out and return to the church at your convenience.
Please stay safe in these unusual times.
God Bless.
DECEMBER 27, 2020 SERMON "AN INTERGENERATIONAL CONVERSATION"
WATCH OUR VIRTUAL CHRISTMAS EVE SERVICE OF LESSONS & CAROLS
DECEMBER 20, 2020 SERMON "SURPRISES"
DECEMBER 13, 2020 SERMON "Images of Advent"
JUNE 21, 2020 SERMON "Earthly Father"
JUNE 14, 2020 SERMON "Flag Day"
JUNE 7, 2020 SERMON "Holy Trinity Sunday"
MAY 31, 2020 SERMON "Pentecost Sunday"
MAY 24, 2020 SERMON "Christ is Present"
MAY 17, 2020 SERMON "The Advocate"
MAY 10, 2020 SERMON "Mother's Day"
MAY 3, 2020 SERMON "The Good Shepherd"

WORSHIP
IN-PERSON WORSHIP IS SUSPENDED 12/13/2020 - 1/10/2021
10:30 a.m.
Traditional Service
(Distribution of Communion is suspended until further notice)
SUNDAY SCHOOL (Labor Day - Memorial Day)
10:15 a.m.
Children join our worship service following the Sermon (approximately 11:00 a.m.)
All children ages 4 - 13 are welcome to join our classes, regardless of membership.